Who We Are
Who We Are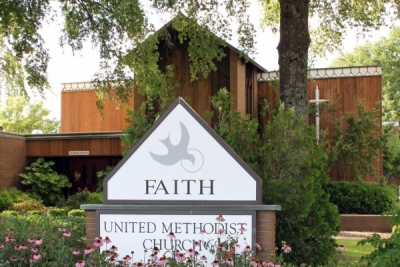 Who We Are and What Do We Do?
Now those are good questions!

We are a diverse group of Arkansans who are grateful for Faith UMC located on the corner of Markham and Ellis Streets. We are across the street from Fuller Hardware. (Now you know how to find us). Some of our members joined this church in the early 1950's. Others are new to the area and were in need of a church home where they felt wanted and needed.

Our congregation is made up of neighbors in the community and folks who live in various parts of Little Rock, as well as other communities. We have members from North Little Rock, Hensley, Alexander, Roland, the Otter Creek area, Chenal, Colony West, and Maumelle. Some are single, while some are parents, grandparents, and even great–grandparents.

Our average attendance is around 65. So if you are looking for a church that is not too large, you may have found one that is just the right fit for you. We are a one level facility, no steps to climb, and visitor and accessible parking spaces are available.

We have enjoyed hosting Fish Fries at Faith UMC. This has been a successful fundraiser for our church. The greatest gift for us has been meeting neighbors, passers-by, friends of members, etc. who have enjoyed sharing our "eat in" or "take out" opportunities. The casual atmosphere has provided a place for folks to fellowship, as well as enjoy the fish (or chicken), and all of the usual side dishes at a reasonable fee. Call us to find out more about these dinners. (501)225-4286. Our Fish Fry is on the 3rd Friday in Aug. and Sept., at 6:00 in our Fellowship Hall. Join us for a delicious meal and a nice visit with friendly and caring folks.