Fish-n-Fries
Fish-n-Fries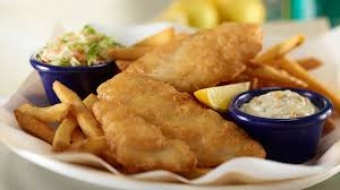 Fish-N-Fries---
ALL ACTIVITES ON HOLD UNTIL THE FEAR OF COVID-19 IS OVER.
Join us on Friday, Aug. 16 and Sept. 20, for a Fish Fry, as well as Chicken.
Plan to come and bring a friend. It is not only a great meal, but a wonderful time to enjoy fellowship with others. Leave the cooking and cleaning to someone else! Serving 6:00 to 7:30pm.


Join us for a delicious fish dinner, or chicken.
$12 for 2 piece dinner.


$14 for 3 piece dinner.
Eat in or Take out.

Each dinner includes fish/chicken, fries, hush puppies, coleslaw, drink, and dessert.
We'd love to visit with you and introduce you to our members.