Allan Young - Director of Music
Allan Young - Director of Music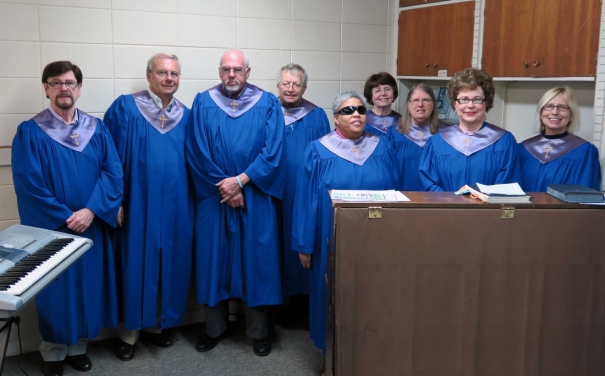 Allan Young
Director of Music
Allan, pictured on the left, is enjoying his new position as Director of Music at Faith UMC.

Allan is from the UK and moved to the US in 1969. He brought with him his talent and English accent. We all enjoy hearing him talk, as well as listening to music he composes.

Allan has served in several churches and enjoys playing musical arrangements for offertories and special selections during worship. He enjoys selecting music for our services and practicing with the choir at Faith UMC.
Drop by any Sunday and enjoy the special music. Our church has the T-coil loop system available for the hearing impaired. All are welcome here.