You Are Welcome Here!
You Are Welcome Here!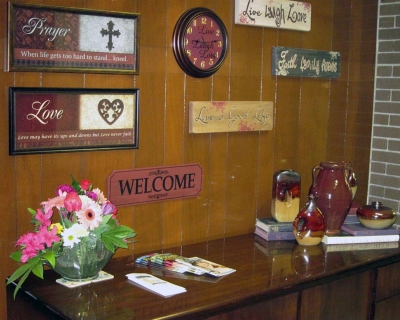 We are Live Streaming because of COVID-19. Click on our facebook at 10am each Sunday. If you are not available at that time, you may find it on Sunday after 10 and all during the week.
You are welcome at Faith United Methodist Church!
Please visit our Welcome Center and take any pamphlets or other materials that you want.

Our Sunday School begins at 9:45 am and our Worship Service at 11:00 am. If you are a first time visitor, please stop and ask one of our members to show you to the Sunday School Class area and then join us for Worship Service afterwards.

We're so glad you came to visit us today! Join us each Sunday for an inspirational service.

We have plans for day trips and would love for you to be a part of this activity. Watch this site for up and coming adventures. Watch for announcements of future plans.