Easter at Faith ~ 2016
Easter at Faith ~ 2016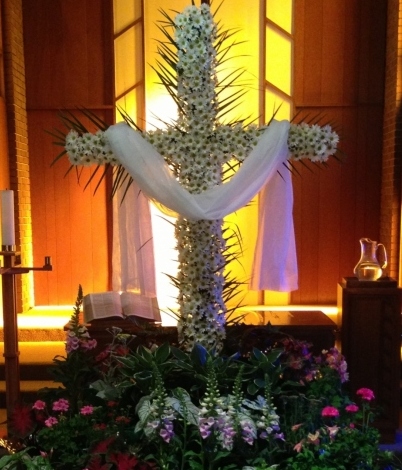 We will have our in-person Easter Worship Service at Faith United Methodist Church at 11:00am, Sunday, April 4, 2021. If you are feeling well and not running a temperature we'd love to have you worship with us. Please wear a mask and observe the safe distancing guidelines. Holy Communion will be observed and served in individually wrapped packages.

Our Worship Service video on Facebook will begin at 10:00am, April 4th. It is available for the entire week. We invite you to tune in.

What a beautiful Easter Worship we had at Faith United Methodist Church on April 21st, 2019. Our sanctuary was alive with joy. One hundred two folks were in our congregation that day. Eight children came forward during the Children's Moments. Easter lilies covered the Lord's Table. It was a service we will long remember. Join us for worship on Sunday mornings at 11:00am.